Biography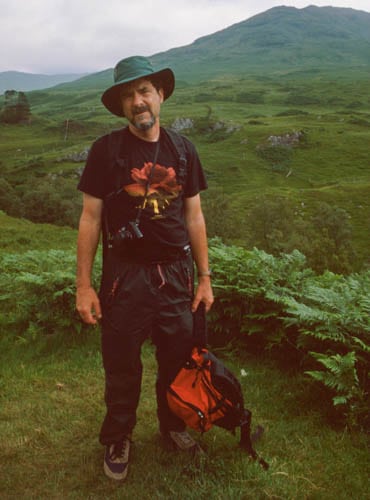 Walking his own beat in street photography, Hank Paper captures what otherwise escapes notice, a revelation that alters our awareness, punctures pretension, and mines irony from surface appearances. He has documented contemporary culture and society in the streets of North America, The United Kingdom, Western and Eastern Europe, the Middle East and Cuba.
Shooting for warmth and wit within composed geometries, his images – while sometimes amusing – transcend terse irony to turn the real into the surreal and the quotidian into the quintessential. Often, we don't see what we might, or should, but Hank Paper's camera does.
His many solo exhibitions include those at The African American Museum in Philadelphia; Hebrew University in Jerusalem, Israel; the High Point Historical Museum in North Carolina (Grand Opening Exhibit); The Jewish Museum of New Jersey; the Morgenthal-Frederics Gallery, the Tamarkin Leica Gallery and The Harlem School of the Arts in New York City. He has also exhibited extensively in Connecticut, including many reappearances in juried exhibitions at The New Britain Museum of American Art; The Woodstock Museum in New York; and The Mattatuck Museum and the Fairfield Museum, both in CT as well as the Carriage Barn Art Center in New Canaan. He is a member of the Kehler Liddell Gallery in New Haven, CT.
His awards and honors include Honors at the 2020 Fairfield Museum Images Regional Juried Exhibition; a 2015 LEAP Guest of Honor, New Haven, CT; the 2014 Betsey Hurwitz-Schwab Award from the Will's Survey's National Juried Exhibition in Maryland; acceptance in the 2012, 2011 and 2009 Juried Members Exhibition of the New Britain Museum of American Art; the 2010 (2nd Prize) Ridgefield Art Guild Juried Exhibition; the East Coast Juried Show 95 Artists at Umbrella Arts Gallery, and the 2009 Soho International Competition, both in NYC; and The Piedmont, CT, Juried Show (Piedmont Award). He received Honorable Mention in the 2010 and 2007 IMAGES, Connecticut's statewide juried show. He received a 2006 Grant from the Connecticut Commission on Culture and Tourism and subsequently appeared in the exhibit of grant recipients at the Gallery at Constitution Plaza in Hartford. His photography has been spotlighted twice in Art New England. He is a member of the Connecticut Academy of Arts and Sciences. Four of his images have been chosen to hang in the CT state capitol by Speaker of the House, Brendan Sharkey.
His work has also appeared in Hadassah Magazine's Jerusalem 3000 issue, Italy Italy Magazine, Scottish Life Magazine, Drift, Everywhere Magazine, the San Francisco Examiner and the L.A. Herald Examiner Sunday Magazine.